How to Customize Your Order
---
Enjoy more of the wines you love. Satisfy your curious palate with new or unique wines. And enjoy 20% savings on every bottle.
---
Because we want this feature to work as seamlessly as possible for you, we've included this quick how-to guide:
About a week before we charge and ship your upcoming wine club shipment, you'll receive an email notification. In it, we'll outline the pre-selected wines, pricing and ship date of your current wine club shipment and include a special website link.
Use the link included in the email to log into your account and view the upcoming wines in your shipment. If you don't remember your account login information, click this link to reset your username and password.
Once you've logged in, click on Club List, click on Edit Club (on the active membership), add or modify the quantity of bottles, click Submit. A confirmation email will be sent with changes submitted. Please review the details of your shipment to ensure changes were saved correctly.
You will be able to customize the quantity of the wines offered in the current shipment, as well as other wines we've selected especially for you that are available only after you log in. Be on the lookout for exclusive, club-only additions! Want to make changes to your pre-selected wines? You can do that, too!*
If you don't log in and make any changes, you will receive the shipment outlined on our club shipment calendar and in your notification email. Any additional wine selections or changes must be submitted prior to the date outlined in your shipment notification.
If you prefer personal assistance, consult with one of our knowledgeable wine club specialists by calling 707-302-3635. They would love to hear from you.
Download a pdf of this guide
You are now able to easily add to and/or modify select bottles in your wine club shipments, with 20% savings automatically applied to any bottle you add!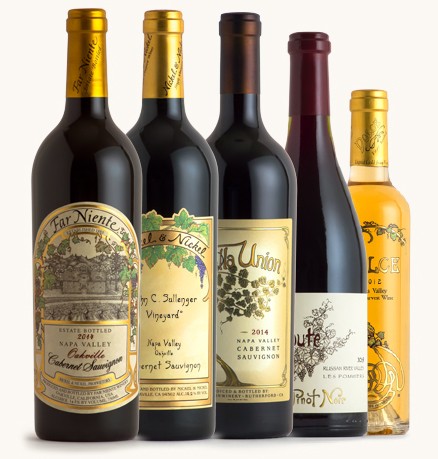 ---
For questions or feedback, please connect with us at 707-302-3635 or email our Wine Club Specialist staff: Shannon Reilly at sreilly@farniente.com, Tiffany Saelee at tsaelee@farniente.com, or Diane Baca at dbaca@farniente.com.
*At this time Cave Club, Collector's Club and EnRoute Wine Club members may add additional wines to their shipments. We are unable to make changes to the pre-selected wines.