2012 - 2014 Far Niente Cave Collection Vertical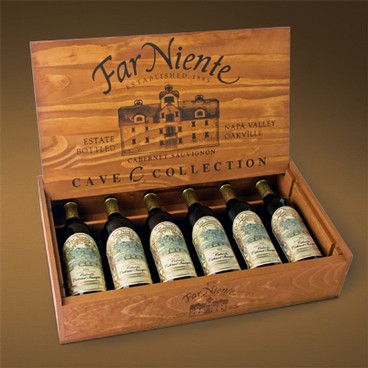 Three extraordinary vintages, side by side.
For serious collectors, vertical selections are the holy grail of wine gifts. We've been aging these three vintages of Far Niente Cave Collection Cabernet Sauvignon from the moment they went into barrel in our estate wine caves. The wines are presented in this gorgeous, hand-stained wood box.
Two bottles of each:
2012 Far Niente Cave Collection Cabernet Sauvignon, Napa Valley, Oakville
2013 Far Niente Cave Collection Cabernet Sauvignon, Napa Valley, Oakville
2014 Far Niente Cave Collection Cabernet Sauvignon, Napa Valley, Oakville