Evolution of Cabernet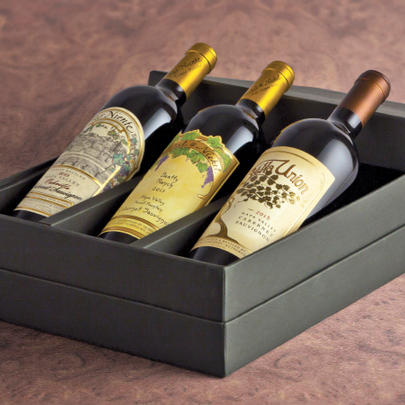 Each Cabernet Sauvignon in this one-of-a-kind collection reflects our more than 30 years as experts in the art of growing and making Napa Valley Cabernet. It's handsomely boxed and only available from us.
Right now, in honor of Mother's Day, 100 sets of our Evolution Cabernet collection will be signed by the women behind the wines – who happen to be moms, too!
We've combined the lessons learned in blending Far Niente's Oakville Estate Cabernet Sauvignon, with an intimate knowledge of the Napa Valley through single-vineyard Cabernets like Nickel & Nickel Beatty Ranch Cabernet Sauvignon, Howell Mountain, in order to create a truly beautiful union of carefully selected sites in our Bella Union Cabernet, Napa Valley.
2015 Far Niente Estate Bottled Cabernet Sauvignon, Napa Valley, Oakville
2013 Nickel & Nickel Beatty Ranch Cabernet Sauvignon, Oakville, Napa Valley
2015 Bella Union Cabernet Sauvignon, Napa Valley